Shogun Chapter milestone
Shoguns accomplished a couple of significant events in one on 28 Mar 2002.
Our visit to the 961st was extremely educational, ... BONUS!!! The event marked the first ever joint meeting with the USA 505th Quartermaster Battalion in attendance as members (vice hosts or special guests). Overall the day was a great success. elections came and went, 961st was a very nice tour, and we saw the latest on digital T.O.'s.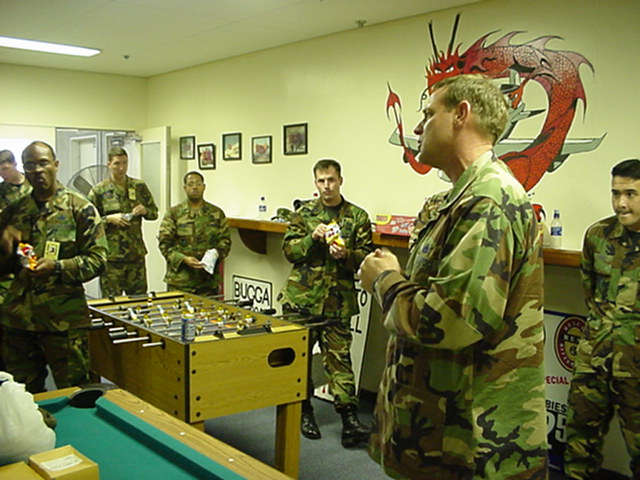 Colonel Julsonnet updating the Shogun warriors
The Okinawa Logistics Officers Association is an officially-chartered Kadena Air Base organization.
We are a non-profit, non-commercial organization.